---
It is Easy to be Dead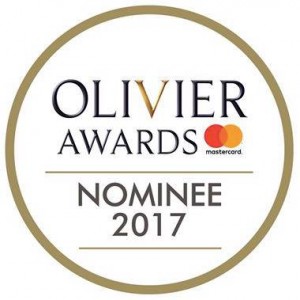 ★★★★★ 
Five Stars!
Michael  Billington
https://www.theguardian.com/stage/2016/jun/21/it-is-easy-to-be-dead-five-star-review-finborough-london-charles-hamilton-sorley
★★★★ Four Stars, The Times & Sunday Times Pick of the Week
★★★★ Four Stars, Time Out
★★★★★ Five Stars, Broadway World
★★★★★ Five Stars, London Pub Theatres
★★★★★ Five Stars, The Upcoming
★★★★★ Five Stars, Carn's Theatre Passion
★★★★ Four Stars, WhatsOnStage
★★★★ Four Stars, The Jewish Chronicle
★★★★ Four Stars, Musical Theatre Review
★★★★ Four Stars, Reviewsgate
★★★★ Four Stars, London Theatre 
---
Year 10 by Simon Vinnicombe at the Finbourough Theatre
Max Key's Production is tough and terrific and boasts really superb performances from the cast, young and old" 
Lyn Gardner, The Guardian 4****
"The performances are uniformly strong… This is a hit"
Benjamin Davis, Time Out, Critic's Choice*****
"The dialogue and characters fizz in tough and touching moments"
Ian Johns, The Times 4****
****Time Out Critic's choice season****
http://www.guardian.co.uk/stage/2006/mar/08/theatre
---
 Chavs by Owen Jones and Sarah Solemani at the Lyric Hammersmith
Director Max Key draws wonderful performances from the remarkable Joana Nastari and hilarious Lucy Briers allowing Sarah Solemani's script to fizz with believable surprises.
4**** 
---
 Mariana Pineda by Frederico Garcia Lorca at the Arcola Theatre
*Director of 70th Anniversary of the death of Federico Garcia Lorca.
Mariana Pineda was Lorca's 2nd play.
 "The atmosphere is rich with Lorca's poetic writing and catholic sensibility"
 The Sunday Times 4****
"Max Key's welcome revival of this early Lorca play"
Robert Shore, Time Out 4**** 
http://www.arcolatheatre.com/?action=showtemplate&sid=175
---
 Wilde Tales by Oscar Wilde at the Southwark Playhouse
"A gripping and tender production"
Jeremy Kingston, The Times 3***
"Wilde's themes of death and love, usefulness and beauty gains tension and interest"
 The Stage
---
 The Rape of Lucretia by Benjamin Britten at the Arcola Theatre
"Key Productions' Rape of Lucretia was a really impressive event – musically on a very high level, and full of theatrical imagination and verve. It was a model of how to achieve a powerful operatic experience with simple but telling theatrical means. With a cast of dramatically-adept young British singers and an expert orchestra, it proved that chamber opera can be just as moving and absorbing as it grander cousin."
Martin Pickard, Head of Music at Opera North
"This is immersive opera, and it's completely thrilling to be literally in thick of the action. Not only is the taut atmosphere compelling throughout, it's fantastic to see the characters presented with such psychological depth and detail."
Anthony Banks, Director of Education at Royal National Theatre
"Poised, considered and beautiful, I thought this Rape of Lucretia wasa moving and subtle interpretation of Britten's chamber masterpiece."
Andrew Stegall, Curator of Grimeborn Opera festival
---
 The Turn of The Screw by Benjamin Britten at the Arcola Theatre
By a strange coincidence, both Glyndebourne and Grimeborn chose to include Benjamin Britten's Turn of the Screw in this year's schedule and having seen both of them, I must say I was astonished at how good the cut-price version was… Add a remarkably good 13-piece orchestra all cramped together on the stage with the performers, and it added up to a hugely enjoyable evening."
Daily Express, William Hartston
Last year at Grimeborn Key Productions gave us a thrilling production of The Rape of Lucretia. This year they have excelled themselves with a wonderfully intimate yet intensely powerful production of this most melodramatic of Britten's operas.
---